INDO-EUROPEAN ONE HEALTH ASSOCIATION
As part of the sustainability plan of PREVENT IT, our consortium is pleased to announce the birth of the Indo-European One Health Association!
In the framework of established cooperation between Indian and European partners, the Association was born from the dedicated work of the PREVENT IT project partners, consisting of 5 Indian Universities, 4 European Universities and 2 Indian NGOs.
The core Mission of the Association is to contribute to the health service outcomes at local, regional, national, and global levels through collaborative, multisectoral and transdisciplinary approaches.

Believing in the fundamental importance of unifying miscellaneous professionals on healthcare at global levels, the Indo-European One Health Association is committed to enlarging the audience and increasing awareness about Risk Management and Prevention of Antibiotics Resistance and all related diseases with multiple initiatives and events.
The expected outcome of the Association is to empower people with education on the increasing incidence of Antibiotic resistance (ABR) and associated risks, along with the management schemes to thwart ABR to maximum population at both national and international level. Some of the main goals of the Association are:
To cooperate on scientific research on Health-related topics through a One Health approach with an analytical, critical, and investigative approach;

To disseminate scientific information in the field of public health, infection-prevention measures, in order to disseminate awareness about  every-day-life unhealthy behaviors and promote health education;

To strengthen the relationship and improve scientific communication between national and international academicians within a multidisciplinary framework;

To promote practical training and organize public events to spread knowledge in more off-grid sites;

To encourage sharing of best practices in Health science studies;

To foster collaborations among researchers and practitioners from various disciplines related to One Health studies;

To promote open educational resources for students, health science experts and civil society organizations.
MEET THE EXECUTIVE BOARD MEMBERS
The Executive Board of the Association is composed of some of the major Indian and European exponents in the field of Health Sciences.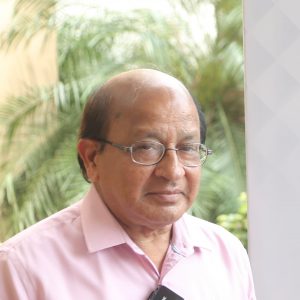 Professor Sudhir K Satpathy
President of One Health Association
Director, School of Public Health
Kalinga Institute of Industrial Technology, Deemed to be University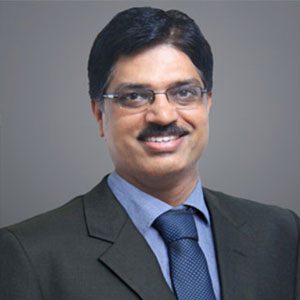 Vice-President of One Health Association
Chief of Medical Services, Amrita Institute of Medical Sciences
Amrita Vishwa Vidyapeetham
Baptista Leite Ricardo,

Head, Institute of Health Sciences, Catholic University of Portugal

Brand Helmut,

Head of the Department of International Health, Jean Monnet Chair in European Public Health, Maastricht University

Daugulis Martins, 

Director of Study Programme, Department of Political Science, Riga Stradins University

Ghosh Sujit,

Assistant Director, Voluntary Health Association of Tripura

Kaur Kiranjeet,

Assistant Professor, Chitkara School of Health Sciences, Chitkara University

Minghetti Paola,

Professor, Faculty of Pharmaceutical Sciences, University of Milan

Mohan Muni,

Founder, Rural Institute for People Enlightenment, Tirupati

Saroj Suni,

Associate professor, Symbiosis School of Biological Sciences,  Symbiosis University (Deemed University)

Vasudevan Potty Prakash Narayanan,

Associate Professor, Prasanna School of Public Health, Manipal Academy of Higher Education
The Membership is open to anyone who is willing to promote Global Health and One Health approach. Encompassing a wide range of professionals,  everybody who is actively involved in the Global Health scenario will receive particular benefits to better understand the future developments of Health, Food, Animal, Environmental and Social Sciences.
Benefits:
As a member of the Association,  everybody can be an active component and invest his/her skills in the decision-making processes of the same. Indeed, the member shall have the right to submit proposals for the initiatives of the Association and be actively engaged in the breakthroughs in the field of One Health in Global scenario. Every member is entitled:
–  To receive information about the activities of the Association.
–  To participate in all events organized by the Association, to submit proposals for activities to be carried out by the Association and for its improvement.
–  To participate in the annual General Assembly.
Everybody who wants to join the Association can fill out a membership form free of cost!